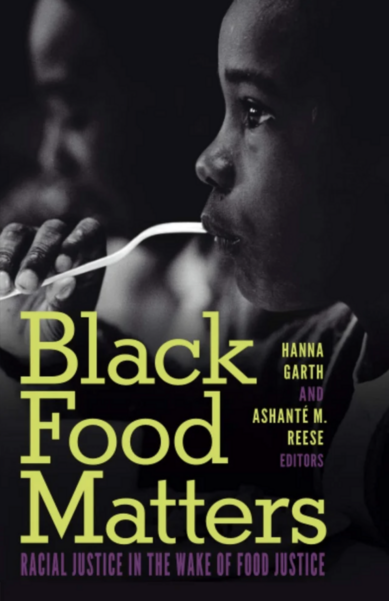 Black Food Matters; Racial Justice in the Wake of Food Justice
2020 Hanna Garth and Ashanté M. Reese, Editors
For Black Americans, the food system is broken. When it comes to nutrition, Black consumers experience an unjust and inequitable distribution of resources. Black Food Matters examines these issues through in-depth essays that analyze how Blackness is contested through food, differing ideas of what makes our sustenance "healthy," and Black individuals' own beliefs about what their cuisine should be.
Farming While Black: Soul Fire Farm's Practical Guide to Liberation on the Land
Some of our most cherished sustainable farming practices have roots in African wisdom. Yet, discrimination and violence against African-American farmers has led to their decline from 14 percent of all growers in 1920 to less than 2 percent today, with a corresponding loss of over 14 million acres of land.  Further, Black communities suffer disproportionately from illnesses related to lack of access to fresh food and healthy natural ecosystems.
 Soul Fire Farm, cofounded by author, activist, and farmer Leah Penniman, is committed to ending racism and injustice in our food system. Through innovative programs such as the Black-Latinx Farmers Immersion, a sliding-scale farmshare CSA, and Youth Food Justice leadership training, Penniman is part of a global network of farmers working to increase farmland stewardship by people of color, restore Afro-indigenous farming practices, and endraph here. Food apartheid. "Stewarding our own land, growing our own food, educating our own youth, participating in our own healthcare and justice systems," Penniman writes, "this is the source of real power and dignity."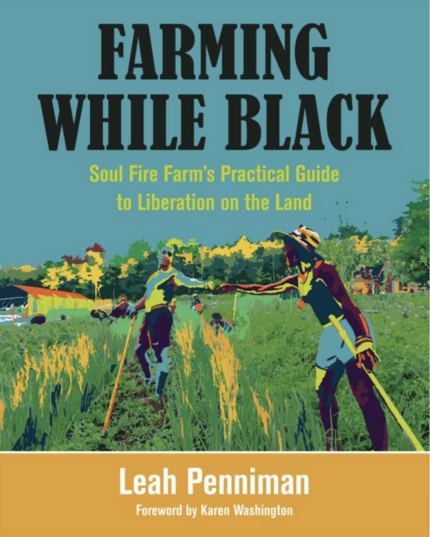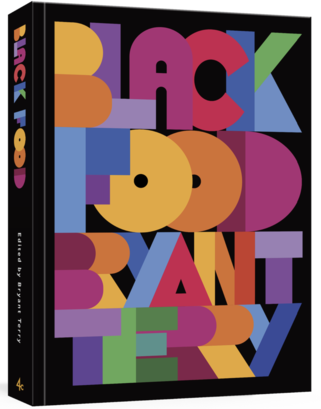 In this stunning and deeply heartfelt tribute to Black culinary ingenuity, Bryant Terry captures the broad and divergent voices of the African Diaspora through the prism of food. With contributions from more than 100 Black cultural luminaries from around the globe, the book moves through chapters exploring parts of the Black experience, from Homeland to Migration, Spirituality to Black Future, offering delicious recipes, moving essays, and arresting artwork.
Authors: Michael W. Twitty Originally Published: August 1, 2017
The Cooking Gene
A renowned culinary historian offers a fresh perspective on our most divisive cultural issue, race, in this illuminating memoir of Southern cuisine and food culture that traces his ancestry—both black and white—through food, from Africa to America and slavery to freedom.
In this unique memoir, culinary historian Michael W. Twitty takes readers to the white-hot center of this fight, tracing the roots of his own family and the charged politics surrounding the origins of soul food, barbecue, and all Southern cuisine.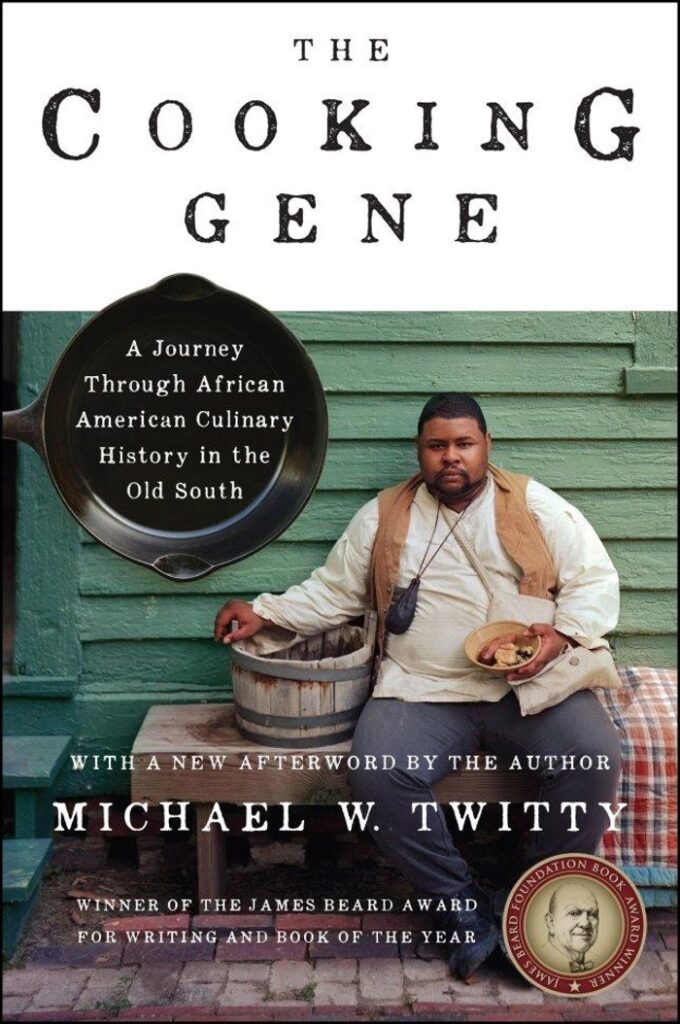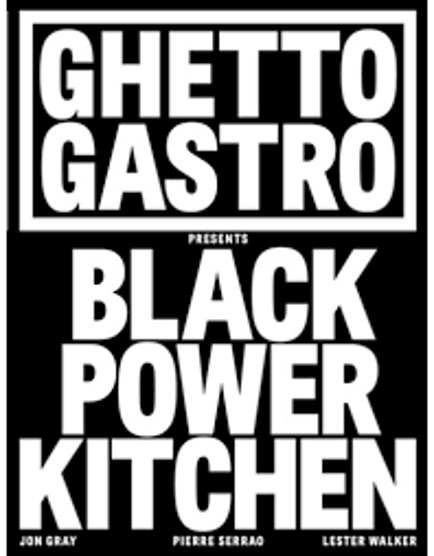 Ghetto Gastro- Black Power Kitchen
Originally published: October 18, 2022 Authors: Jon Gray, Pierre Serrao, Osayi Endolyn, and Les Walker
A celebration of Black culture and an indispensable cookbook, Black Power Kitchen is the first cookbook from Ghetto Gastro, a culinary collective that uses food as a platform to spark conversation about larger issues surrounding inclusion, race, access, and how food—and knowing how to cook—provides freedom and power.
Black Power Kitchen arms readers with 75 recipes, more than 150 photographs, and thought-provoking contributions on topics ranging from the work of Black mothers to the importance of resistance and rebellion.
This is Ghetto Gastro's manifesto, reframing the idea of "ghetto" as a reclamation of all that is good in the Black community, centering food as a means of both nourishment and advancement. Written with James Beard Award–winning writer Osayi Endolyn and with gorgeous artwork and a highly visual design, Ghetto Gastro's Black Power Kitchen is a powerful introductory book from important voices in the food and design worlds.
Authors: Natalie Baszile Originally published: April 6, 2021
We Are Each Other's Harvest, Natalie Baszile brings together essays, poems, photographs, quotes, conversations, and first-person stories to examine black people's connection to the American land from Emancipation to today. Baszile explores crisis through the farmers' personal experiences. In their own words, middle aged and elderly black farmers explain why they continue to farm despite systemic discrimination and land loss. The "Returning Generation"—young farmers, who are building upon the legacy of their ancestors, talk about the challenges they face as they seek to redress food justice issues, food sovereignty, and reparations. 
This black farming informs crucial aspects of American culture—the family, the way our national identity is bound up with the land, the pull of memory, the healing power of food, and race relations. The author reminds readers that the land transcends history and signifies a home that can be tended, tilled, and passed to succeeding generations with pride.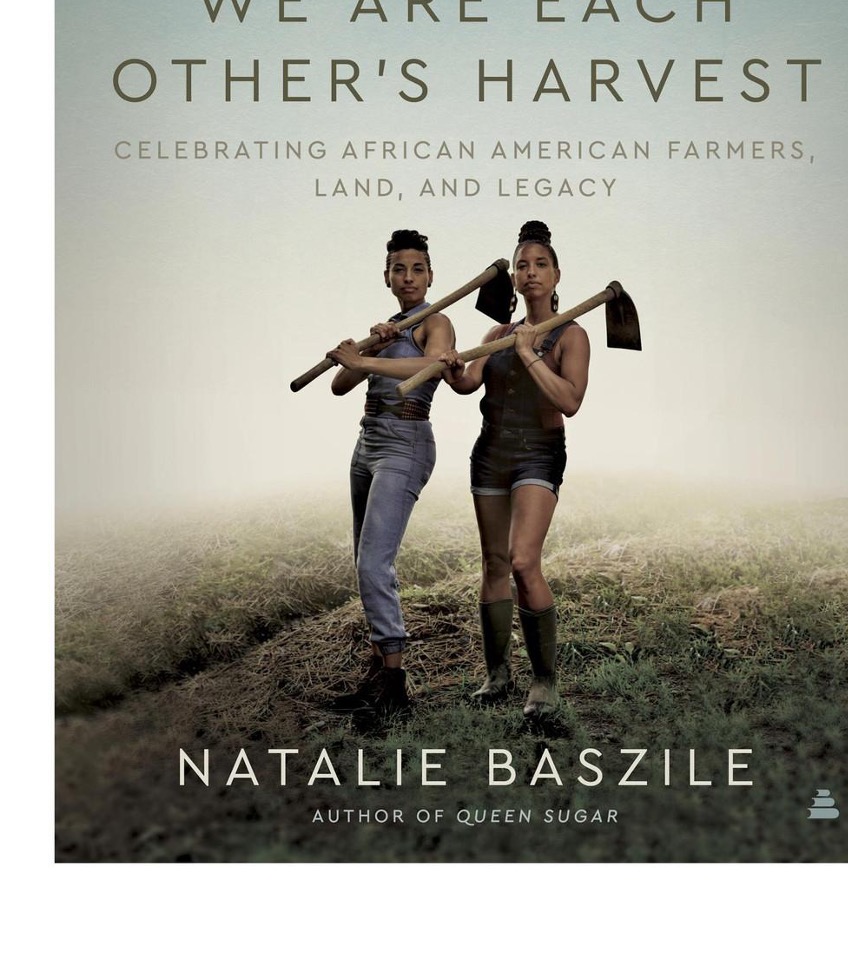 Grants.Gov– Provides a common website for federal agencies to post discretionary funding opportunities and for grantees to find and apply to them.
Northern California Grantmakers is an association of great people doing great work. We bring together foundations, nonprofit organizations, government, and business to tackle our region's most pressing social issues. We pool resources, share information, and learn from each other, making our collective impact far greater than if we were going it alone.
Black-led Farm and Food Organizations: